She owes 50,000 pounds to Zulfi Bukhari + Lawyers Fee?
It is requested form people with means to please help this poor lady out...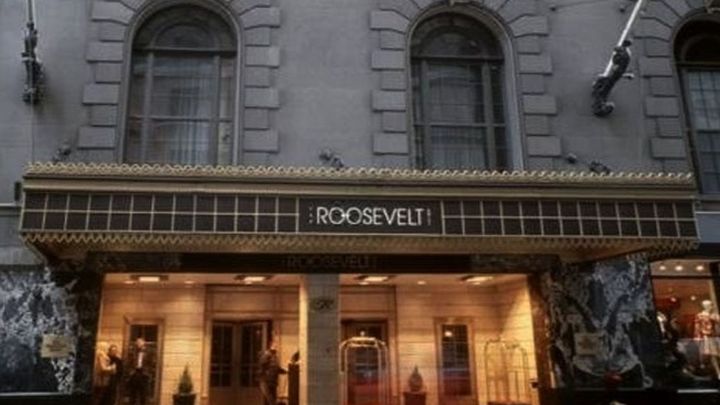 ریحام خان نے اپنے وی لاگ کے ذریعے زلفی بخاری پر روزویلٹ ہوٹل اونے پونے بیچنے کی کوشش کے الزامات لگائے جس پر زلفی بخاری نے ریحام خان کے خلاف مقدمہ دائر کردیا تھا۔

ریحام خان کو مقدمہ لڑنے کیلئے رقم کی ضرورت تھی جس کے لئے انہوں نے گوفنڈمی نامی ویب سائٹ پر چندہ مہم شروع کی تھی۔ ریحام خان نے چندہ مہم 2 سال قبل یعنی 2019 میں شروع کی تھی۔

دوسالوں میں اب تک ریحام خان صرف 1139 پاؤنڈز ہی جمع کرپائی ہیں جبکہ کیس ہارنے کے بعد ریحام خان کو زلفی بخاری کے مقدمے کے اخراجات کی مد میں انہیں 50 ہزار پاؤنڈز دینا ہوں گے کیونکہ برطانوی قوانین میں جو مقدمہ ہار جاتا ہے وہ مخالف پارٹی کو مقدمے کے اخراجات کی رقم ادا کرتا ہے۔

ریحام خان نے واضح طور پر کہا کہ وہ ذلفی بخاری کو ہونے والی پریشانی اور شرمندگی پر غیر مشروط معافی مانگتی ہیں اور وہ ہرجانے اور قانونی اخراجات ادا کرنے کیلئے تیار ہیں۔​
On 6th December 2019, senior journalist and broadcaster Ms Reham Khan made comments in an online livestream regarding the possible sale of the Roosevelt Hotel in Manhattan. The hotel is owned by Pakistan International Airlines and considered one of the nation's finest national assets. Reham Khan brought to attention unusual happenings concerning the hotel and expressed legitimate and understandable concerns.
Mr Sayed Zulfikar Bukhari, a 'Special Assistant' to the Prime Minister of Pakistan, Imran Khan, has issued legal proceedings for libel in the High Court in London against Ms Reham Khan (the ex-wife of Imran Khan) for the comments she made.
This is going to be a case of critical importance for freedom of expression on matters of demonstrable public interest. Reham Khan simply discussed the matter while demanding transparency over important decisions regarding its administration. Indeed, as a result of this issue being raised over the last few months, the future of the Roosevelt Hotel has been discussed in Parliament, the Cabinet and in the Supreme Court in Pakistan. This libel case is another attempt at silencing the only powerful voice left in the Pakistani community.
The relentless attacks on Reham Khan cannot be allowed to continue. This is a woman who has stood up to constant trolling, death threats and abuse for her brave and honest stance on holding the powers-that-be accountable. This is an opportunity to offer her support in a practical way to continue her battle against those who seek to silence her.
This matter concerns all those who would call themselves Pakistani; all citizens have the right to demand transparency over government decisions on national assets. The Pakistani community should have every right to demand accountability and transparency from their government, and to express apprehension over its possible future actions.
This is far more than just the sale of a hotel; this is symbolic of Pakistan's present and future state of affairs. This libel case is an attack on freedom of speech and the rights of Pakistanis. Reham Khan has nothing to gain by speaking out about the Roosevelt Hotel but was affected by the series of events, as all patriotic Pakistanis would be. We must fight against tactical suppression of such voices.
This is your chance to let Reham Khan know that she is not alone in her quest to protect the national interests of Pakistan.
On 6th December 2019, senior journalist and broadcaster Ms Reham Khan made comments in an online l… Sahir Khan needs your support for Reham Khan Legal Defence

www.gofundme.com