Prime Minister (20k+ posts)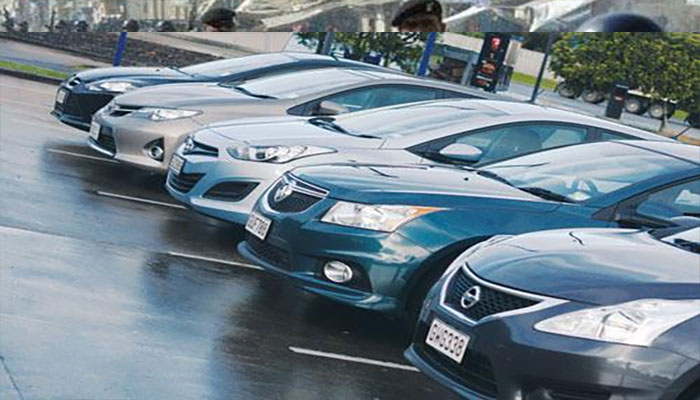 KARACHI: Car sales climbed 57 percent to 139,613 units during the first 11 months of the current fiscal year of 2020/21 as low-cost auto financing complemented recovery in consumer demand, industry data showed on Tuesday.
Pakistan Automotive Manufacturers Association (PAMA) data showed that car sales stood at 89,130 units during the July-May period of the last fiscal year.
In May, car sales rose around three times to 12,934 units compared to 3,800 in the same month last year during which coronavirus lockdown badly hurt the industrial and economic activities.
Month-on-month, there was a decline of 10 percent from 14,435 units sold in April.
One analyst said sales remained low in May last year amid Covid-19 lockdown, which had started on March 22 and factories were partially opened in May. Comparison of May 2021 with May 2020 could not be justified because of the lockdown, he said.
The federal budget 2021-22 proposals have suggested a cut on taxes for 850cc and below cars, which would be beneficial for Pak Suzuki's Alto, whose price may come down by more than Rs100,000 per unit, according to analysts.
Trucks and buses, jeeps, tractors, pickups, three-wheelers and motorcycles have also shown an increase in sales.
In July-May, 1,300cc and above car sales were recorded at 68,055 units, up 92.6 percent compared with the last year's sales of 35,330 units.
In May, a total of 5,484 units of 1,300cc and above cars were sold. It included 1,581 units of Honda Civic and City, 31 units of Suzuki Swift, 1,514 units of Toyota Corolla, 2,099 units of Toyota Yaris and 259 units of Hyundai Elantra. Suzuki did not produce any unit of Swift car last month.
In 11 months, 1,000 cc cars saw an increase of 50 percent in sales to 27,045 units from 17,985 units. In May, a total of 3,311 cars of 1,000cc were sold compared to 1,308 units May last year.
Below 1,000cc cars, sales were recorded at 44,513 units from 35,815 units sold last year. In May, a total of 4,139 cars were sold, up against 1,690 units of May last year.
Buses and trucks saw an increase to 3,942 units in July-May from 3,380 units the same period last year.
Sale of jeeps increased manifolds to 10,184 units from 3,217 units sold during the same period last year. However, May sales of 993 units were down to April's sales of 1,101 units.
In July-May, pick-up sales increased to 17,850 units from 10,862 units. Sales of tractors increased to 45,667 units from 27,413 units.
Rickshaws and motor bikes' sale rose 43 percent to 1.74 million units during the 11-month period compared with 1.22 million units the same period last year. However, May sales of Rickshaws and motor cycles remained below than April sales, according to the PAMA.
https://www.thenews.com.pk/print/85...ness+(Business+News+-+The+News+International)
Advertisement