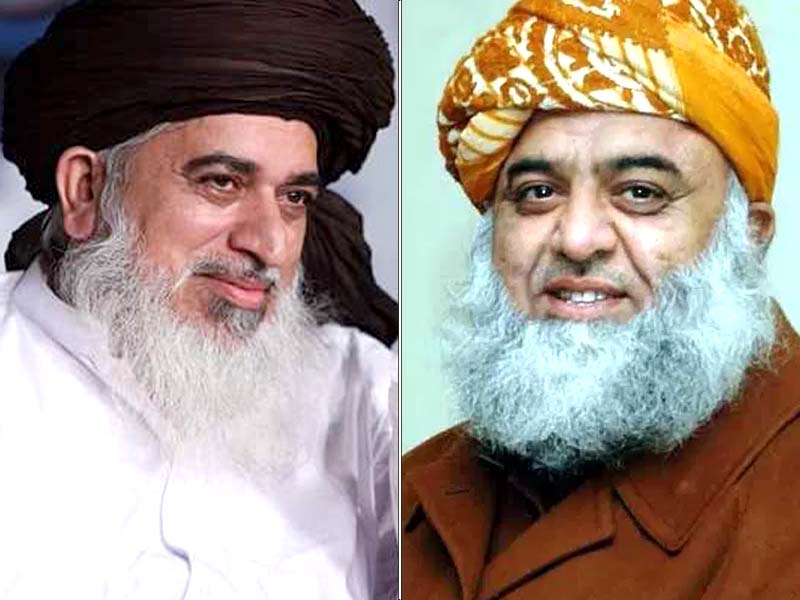 Islam never allows Hate speech's, but molvies do. They molvies are working against Pakistan and Islam.
Islam means peace but they spread hate and swear to each other if you are not from same set.
Muslims should be working and struggling for human development, corruption free societies, working for fair judiciary, working with government for reforms on education, research but these Islamic scholar do every thing opposite.
They use poor uneducated public for there benefits and bring them in jalsas even when there is carona. They simply don't care. If poor people die or get infected with corona they don't care long there kids and family is safe and your rulers.
When did you see Islam allowing swearing but this extremist terrorist Khadim Rizvi and his crime partner Fazal Rahman diesel thief are working against Islam and are bad examples.
Islam wants research, best education, best human development, clean environment, no smuggling, no land Mafia, Top in media news. not spread hate against each but these molvies many of them corrupt, uneducated and working with corrupt politicians for there personal benefits.
Khadim Rizvi and Fazal Rahman tyoevof molvies and there blind followers thinking is: Being poorly educated, no technical skills, being corrupt, making poor peoples fools by lying and miss guiding all no problems long as you got:
BIG BEARD, BIG UNHEALTHY STOMACH, TURBAN ON HEAD, NEVER BEEN TO UNIVSERTIES, LYING, CORRUPTION THEN IS ALL OKAY FOR THEM AND THERE BLIND FOLLOWERS.
THIS IS NOT ISLAM WHAT THESE MOlVIES ARE DOING TO PEOPLE. IT IS COMPLETE OPPOSITE AND THEY MAKING PEOPLES FOOLS USING ISLAMS NAME.
Last edited: