The Sindh Assembly plunged into disarray on Friday following a spat between members of the Pakistan Tehreek Insaf (PTI) and Pakistan Peoples Party (PPP), with lawmakers from both parties having a heated exchange and using abusive language for each other.
The situation became tense and chaotic especially when 'Fateha' or prayer was requested for two young girls from Jamshoro #Sindh, who recently passed away due to non-availability of rabies vaccine in the province.
House Speaker Agha Siraj Durrani's repeated requests to the #MPAs to remain calm was also ignored multiple times, most notably by Khuram Sher Zaman of #PTI and Mukesh Kumar Chawala of #PPP.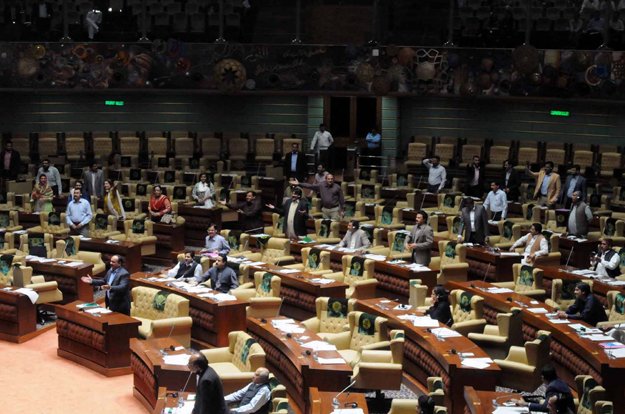 The Pakistan People's Party (PPP) and Tehreek e Insaf (PTI) officials came head to head in a verbal brawl turning the Sindh Assembly session ugly once again

tribune.com.pk
Advertisement