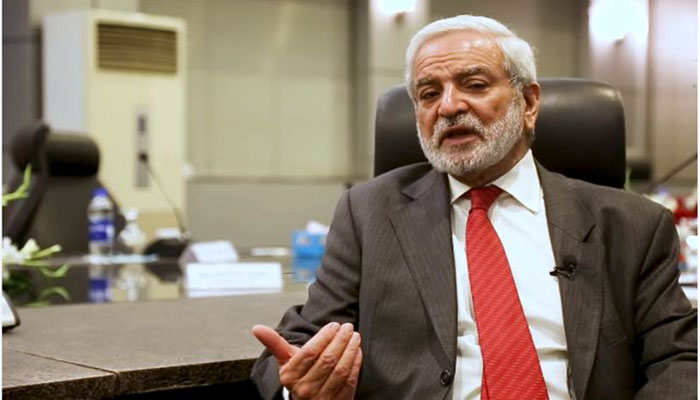 LAHORE: Pakistan Cricket Board (PCB) Chairperson Ehsan Mani on Friday announced that all matches of the Pakistan Super League's (PSL) fifth edition would be played on home ground.
Mani said four venues — Karachi, Lahore, Rawalpindi, and Multan — were shortlisted for the matches. He further explained that in the ongoing season, Pakistan was hopeful of hosting Sri Lanka and Bangladesh this year.
The PCB chair noted that the heads of Cricket Australia (the Australian cricket board) and the England and Wales Cricket Board (ECB) would be visiting Pakistan this year.
Mani also expressed hope that the Asia Cup would be held in Pakistan as per schedule.
Separately, Mani, while speaking to media personnel here at the Gaddafi Stadium, said 85 percent of the tasks on his agenda, including to make the PCB a professional organisation through quality management and governance, have been achieved.
That, he added, also included making domestic cricket tough and competitive besides forwarding recommendations in the PCB constitution to the concerned quarters. These would help make the body a role-model organisation in the due course of time.
"During my so-far almost-nine months in office, I have done my best to introduce a new culture of quality management, besides making recommendations in the PCB constitution to bring overall improvement in domestic cricket and in the organisational set-up of the PCB," he said.
"I feel contended in my so-far endeavour!"
Source