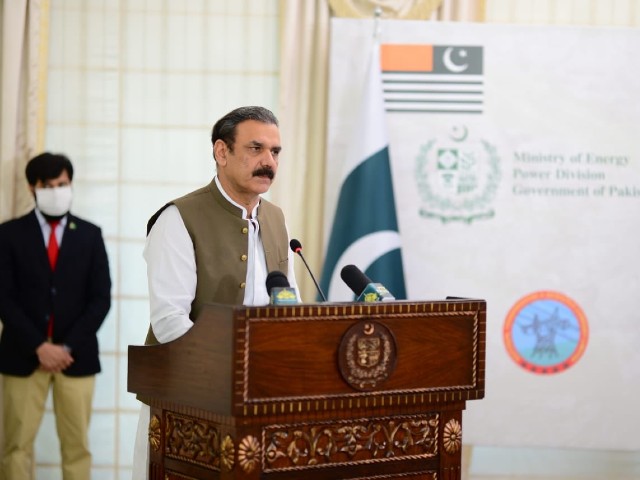 کوئیطاقتنہیںروکسکتی،عاصمسلیمباجوہکااپنےخطابمیںدنیاکوواضحپیغام
KARACHI: The western alignment routes of the
China-Pakistan Economic Corridor
(CPEC) will be completed in around three years while the country is entering the second phase of CPEC that primarily focuses on agriculture and mass industrialisation, said CPEC Authority Chairman Asim Saleem Bajwa.
Speaking to businessmen at the
Karachi Chamber of Commerce and Industry
(KCCI), he said that work on the western alignment was underway on the route from Islamabad to Dera Ismail Khan and from Dera Ismail Khan to Zhob.
"We have presented a roadmap to China and they have approved it," he said, adding that work had also started on the Zhob-Quetta route.
It is pertinent to mention that all routes of the western alignment go through remote areas where poverty rate is higher, jobs are less and industrial development and infrastructure is very low, thus completion of these projects will usher in prosperity in these areas, he said.
The chairman shared that in the second phase of
CPEC
, "we are moving beyond infrastructure to focus on agriculture, particularly economic zones to boost industrialisation.
He said that science, technology and tourism would also receive particular attention to enhance growth.
He said that CPEC was a national project and "no power in this world can stop this project from being successful".
In the agriculture sector, Bajwa said, "We are moving towards corporate farming and community farming for which we are working with provinces.
"Similarly, for industrialisation in Rashakai and Faisalabad, the work is in full swing and a number of industries are being established."
He said that in the Rashakai SEZ, 1,000 acres of land had been allocated, but about 2,000 applications had so far been received for which 3,600 acres were required.
Bajwa said a Canadian and German joint venture had applied for establishing their facility in the Allama Iqbal SEZ in Faisalabad.
Similarly, a group of Pakistani-American doctors was also interested in electro-medical equipment manufacturing, he said, adding that a lot of people were also interested in the Dhabeji zone in Sindh, which was more suitable for many investors because of easy approach to Karachi Port.
With respect to industrial development under
CPEC
, Bajwa said keeping in view the growing interest of foreign investors in the Gwadar Free Zone, the government had decided to launch the second phase of the zone spanning over an area of 2,200 acres.
Foreign investors, he said, were already showing interest in the second phase that would help bring huge foreign direct investment in the country.
He said the first phase of Gwadar Free Zone was launched two years ago over 60 acres of land, which was now "fully colonised and well-populated".
He said six out of 12 factories had been completed while the rest were under construction. Out of the completed units, one had started production, he added.
He said overall work on
Gwadar Port
and other projects in the city was in full swing.
"Four port buses have been completed, Customs officers have been deployed and handling capacity of the port is also being increased gradually," he added.
Bajwa said Prime Minister Imran Khan had specifically formed a separate focus group aimed at increasing traffic at the seaport. The group was led by the maritime ministry while the commerce ministry was also its part, he maintained.
Source
Advertisement
Last edited: